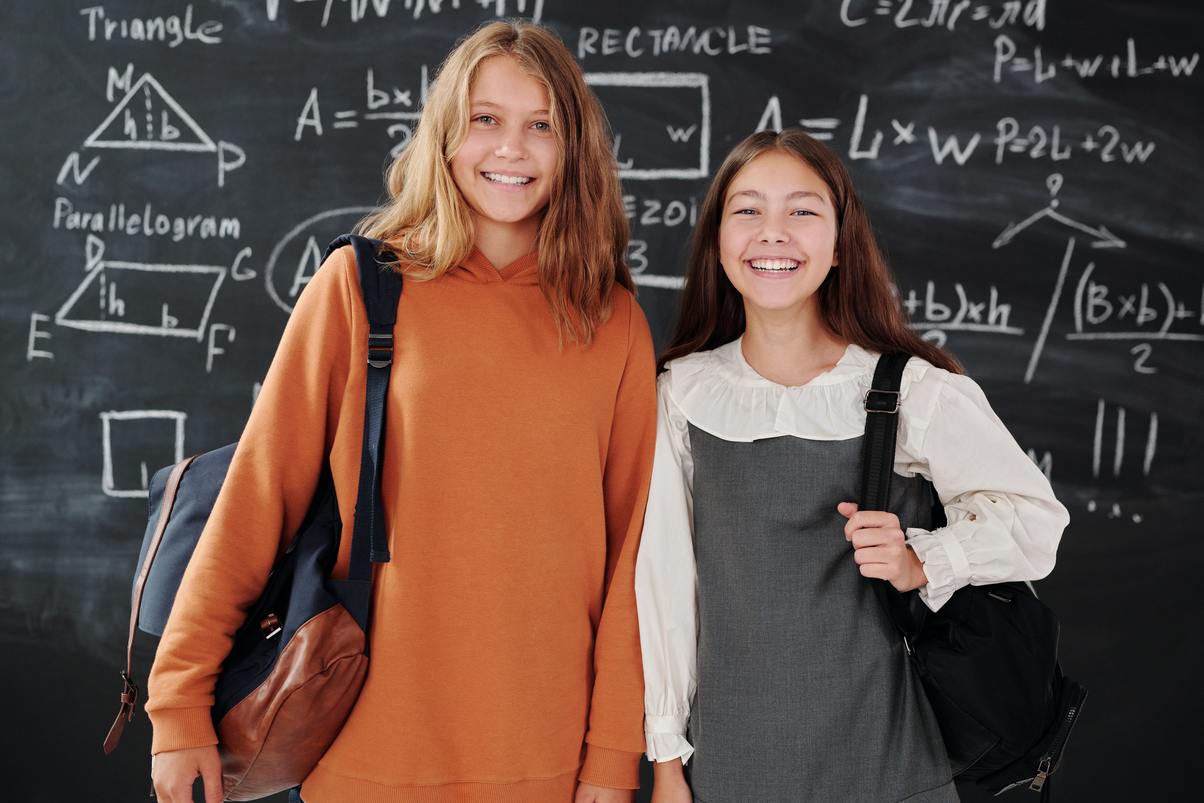 Welcome
Mid-Metro Academy offers academic, drama, art, language, and career track classes from a foundation of Christian values to homeschooled students in grades 7 – 12, preparing them for success in undergraduate programs and careers. Courses are taught by highly qualified, personable instructors who have a passion for their field and for working with youth.
Mid-Metro Academy partners with North Central University to provide a unique PSEO program designed with homeschoolers in mind. This new approach to PSEO maintains the high school experience while offering college-ready juniors and seniors a rigorous and intellectually stimulating yet supportive environment in which to earn college credit while still in high school.


---
Register Now for the Pre-ACT
Mid-Metro Academy will administer the Pre-ACT test on Tuesday, March 9, 2021 from 8:45 a.m. to 12:30 p.m. This test is open to the first 25 registrants.
If your student is in 9th or 10th grade, he or she can take the Pre-ACT test as practice for the ACT. This helps students get familiar with the ACT format and provides a good estimate of how they will perform on the ACT. Most Minnesota colleges and universities accept Pre-ACT scores as the test score requirement for PSEO applications. Even if the college doesn't require test scores (many have waived them for Fall 2021 admission), having a good test score can enhance the student's application. For more information, read this flyer from ACT.org,
If you're a current Mid-Metro Academy member, register your student under Schedule & Registration > Class Schedule. Find it under 1st Period, Monday, Room H. You must be logged in to register. The testing fee is $35, payable by PayPal.
If you're not a current Mid-Metro Academy member or prefer to pay by check, fill out the registration form and mail it to the address shown with your check for $35. Click HERE to download the registration form.
The registration deadline is Sunday, March 7, 2021.
We Offer the Best of Both Worlds This Winter!
If you're looking for the best learning environment for your student this school year, you've come to the right place! We believe students learn best in a dynamic, interactive, in-person setting, so we're committed to meeting on-site at our wonderful St. Paul campus this winter and spring. As in the fall, our classes will be in physical space—not cyberspace. If circumstances require it, we're prepared to go virtual for a time, but we'll be back on-site as quickly as we can. Our teachers can't wait to be in class again after our Christmas/New Year's break.
Since our classes meet once a week, we're already using the hybrid model that many school districts have used due to coronavirus concerns. Our teachers use a flipped-classroom approach. Students access content at home through various media including video, textbooks, and handouts. Depending on the class, they'll have homework that helps them apply what they've accessed. When students come to class each week, they'll engage in social learning activities like discussions, group projects, simulations, and experiments plus get real-time feedback from their teacher. These kinds of experiences make learning stick—even as they build soft skills like teamwork, communication, and resilience.
Whether you are just getting started with homeschooling or have been doing it for years, our classes are a great option for the remainder of the 2020-2021 school year. Many classes are open for mid-year entry. If you're considering joining us at the halfway point, start by emailing the director to discuss how to transition your student into our classes. We're always excited to welcome new students!