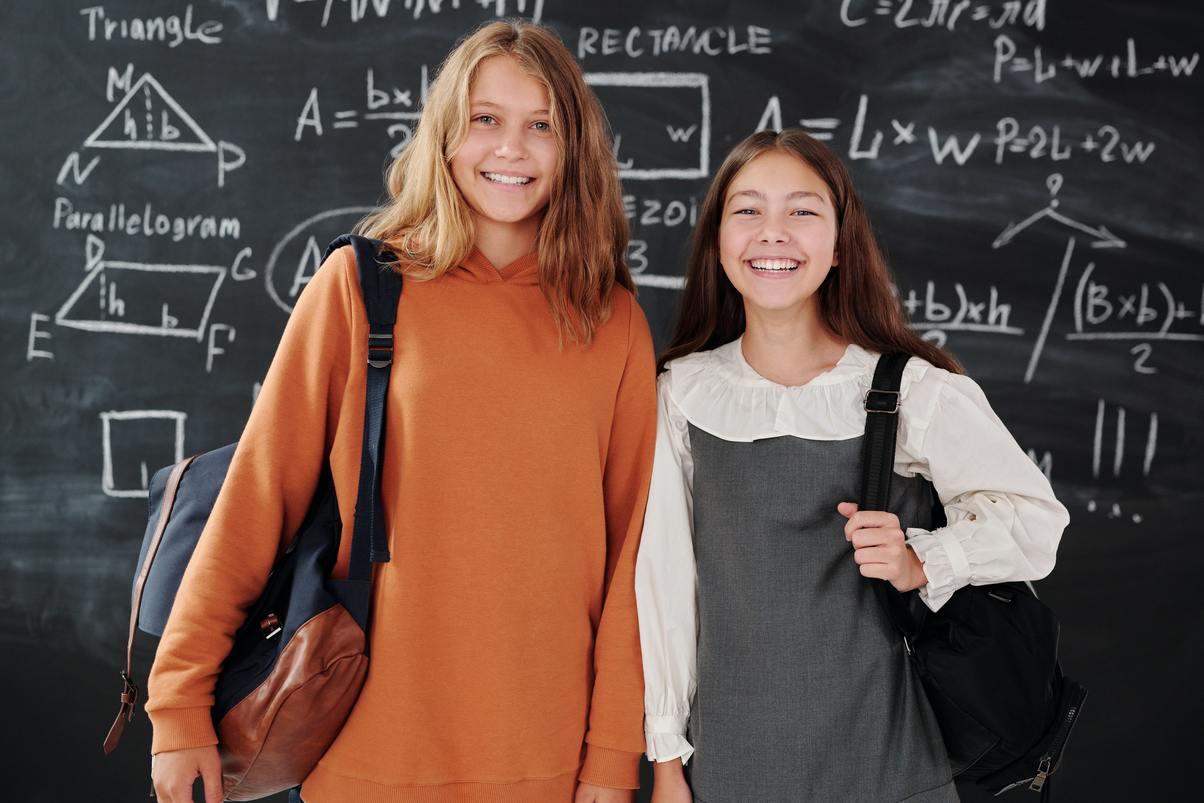 Mid-Metro Academy meets at 1983 Dayton Avenue in St. Paul's charming Merriam Park neighborhood. Our spacious classrooms in our secure school building offer the perfect environment for our dynamic, interactive instruction. We use a flipped classroom model where students access content at home and meet once a week with their instructor and classmates for peer-to-peer and teacher-led learning.
Welcome
From a foundation of Christian values, Mid-Metro Academy offers academic, language, visual and performing arts, and career-oriented classes to homeschooled students in grades 7 – 12, preparing them for success in undergraduate programs, careers, and life. Our classes meet in person one day per week. Our highly qualified, personable instructors have a passion for their field and for working with youth.
We're pleased to offer a one-of-a-kind PSEO program designed to meet the needs of homeschooling families. Cohort learning provides a supportive high school experience for college-ready juniors and seniors as they begin their college journey. We partner with North Central University, a fully accredited liberal arts university.
For high school students who aren't ready for PSEO or don't see college in their future--or for those who want to start their side hustle now--we offer career-oriented classes in technology, design, and business. Our STEAM emphasis helps students build capabilities that will serve them well in the real world--like critical thinking, communication, problem-solving, and resilience.
2021-2022 Schedule: Classes begin Sept. 8, 2021, and end April 27, 2022. Fall semester runs for 14 weeks (Wednesdays; no class Thanksgiving week) or 15 consecutive weeks (Mondays). Spring semester begins Jan. 10, 2022, and runs for 15 weeks with a one-week spring break (week of Feb. 28).
Questions? Email us at [email protected]

It's Not Too Late to Join Our PSEO Cohort
Homeschooled juniors and seniors can earn college credit through our Post-Secondary Enrollment Option (PSEO) program. Our unique approach to PSEO is great for homeschoolers because it:
offers courses that satisfy Minnesota high school graduation standards while fulfilling the gen ed requirements for many colleges and universities

features fully in-person classes that meet just one day a week

provides a built-in friend group for emotional support

maintains a high school experience as you ease into college academics

lets you be a big fish in a small pond rather than a small fish in a big pond
This fall, we're offering:
Intro to Government with Prof. Dave Racer

Interpersonal Communications with Prof. Helen Keuning

Rhetoric & Research with Prof. Rebecca Hope
Students must be accepted to North Central University as a PSEO student to participate. Click HERE for more information.
Career-Oriented Classes at MMA
High school is a great time to explore and jumpstart a terrific career. That's why we offer a range of career-oriented classes for homeschooled students. In addition to our core academic classes in math, science, English, and social studies, check out these great Wednesday opportunities:
Graphic Design

Build Your Own Website

Bookkeeping

Intro to Real-World Programming

Programming for the Internet

Podcasting & YouTubing

Culinary Arts for Careers

Designing Interiors

Entrepreneurship
These are great choices for students who don't see college in their future. And those who are college-bound can benefit from a side hustle that can bring in some cash before, during, and after college. We've had students land jobs and gigs after just one semester of some of our career-oriented classes. For more information, check out our catalog. Then register for classes that can make high school more practical, meaningful, and fun than ever before.
Register Now for 2021-2022 Semester Classes!
Registration for Fall 2021-2022 classes is now open! Claim your spot in your favorite classes before the seats fill. We can't wait for you to join us in the coming school year. It's gonna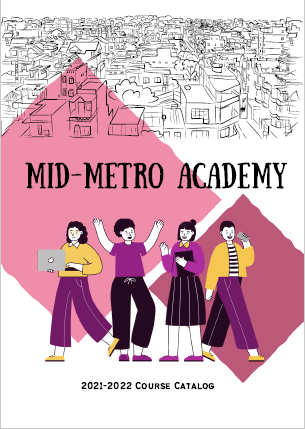 be awesome.
To register, follow the instructions HERE.
Download the MMA 2021-2022 Course Catalog to check out all our classes. We have 20 new classes to choose from - plus all the classes (and teachers) you already know and love.
Our new classes include:
Homeschool Band (Beginning, Concert, and Symphonic) with Chris Paschen
Performance Acting and Acting Techniques with Carla Barwineck
Contemporary Issues with Dave Racer
Chemistry with Kay Kelly
Renaissance Art and Literature with Myndi Lawrence
Designing Interiors with Cher Baumhoefner
Programming with Chris Paschen
Podcasting and YouTubing with Chris Paschen
SciGirls with Leslie Kleppe
Man Choir with Chris Paschen
The Academy Chorale with Diane Ryden
Cultural Explorations with Rosa Edholm
Book Club with Rosa Edholm
Eat Well, Feel Great with Madeline Evergreen

and more!
We Offer the Best of Both Worlds in 2021-2022!
If you're looking for the best learning environment for your student for the 2021-2022 school year, you've come to the right place! We believe students learn best in a dynamic, interactive, in-person setting, so we're committed to meeting on-site at our wonderful St. Paul campus this fall--as we have been this school year. Our classes meet in physical space—not cyberspace.
Since our classes meet once a week, students and families enjoy the flexibility and convenience of the hybrid model that works so well with the homeschooling lifestyle. Our teachers use a flipped-classroom approach, which means that students access content at home through various media including video, textbooks, and handouts. Depending on the class, they'll have homework that helps them apply what they've accessed. When students come to class each week, they'll engage in social learning activities like discussions, group projects, simulations, and experiments plus get real-time feedback from their teacher. These kinds of experiences make learning stick—even as they build soft skills like teamwork, communication, and resilience.
Whether you're just getting started with homeschooling or have been doing it for years, our classes are a great option for the 2021-2022 school year. If you're considering joining us next year, attend our next Open House on Monday evening, June 7. We're always excited to welcome new students!
Registration for fall classes is now open. You must be a member of Mid-Metro Academy to register.
Donate by PayPal
Thanks for Your Donation!
Thanks to your generosity, we've paid for a special air purifier that uses ultraviolet light and HEPA filtration to remove viruses, bacteria, and fungi from the air. Mid-Metro Academy has other needs that you can support, such as new furniture for the 2021-2022 school year. Donations of any amount are always appreciated. Just click the "Donate" button to bless us via PayPal. Thank you!