Student Senate
A must for all homeschooled high school students!
Mentored by experienced political candidate and organizer Dave Racer, students will grapple with contemporary issues of their own choosing. While organized into working committees that focus on specific issues, the Student Senate takes testimony from community and professional witnesses, researches issues in depth, and presents their findings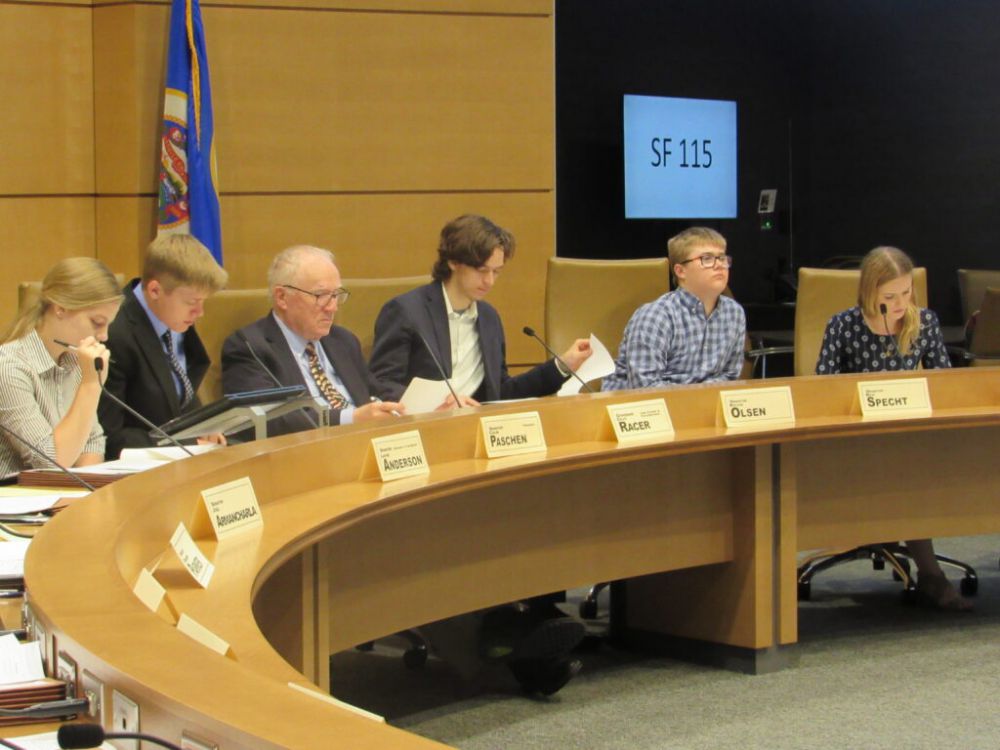 to the entire Student Senate. Student Senators then write, debate, and pass their "bills" – resolutions that express their conclusions derived from their studies.
Student "Senators" apply their knowledge of American government as gleaned during the first semester to debate and resolve some of America's most difficult problems. Previous issues have included abortion, euthanasia, death penalty, states' rights, global governance, artificial intelligence, criminal justice, civil rights, alternative tax system, public school funding, stadium funding, homeland security, and much more. "Witnesses" appearing before the Student Senate have included elected officials, college professors, directors of government agencies, doctors, and persons with experience dealing with the issues studied. This is a unique opportunity for students to interface with real-world problems and real-world decision-makers as they hone and practice communication, relational, and thinking skills.
Students may take Student Senate as many times as desired – topics change each time it is offered, determined by each class's registrants.
Wednesday, 1st Period (9:00 – 10:30)